We mould plastic to save the planet!
IES for the environment.
Our slogan sounds like a provocation, but in reality The IES Group is actively engaged in the environmental field, not only by reducing CO2, but by actively encouraging the use of green plastic materials and studying solutions where SUSTAINABILITY is at the forefront.
It is no coincidence that "sustainability" is one of our four corporate values.
But what do we do specifically?
Energy efficiency
Immediately after the acquisition of the first DEVI plant, IES is successful in using only 100% renewable energy, certified by Lifegate spa, a pioneer in this field.
ùOver the years, the focus shifts to energy efficiency in all its phases.
Because the first way not to pollute is not to consume.
It is not enough to use a "green" material to not pollute if, for example, I consume three times the energy needed or if I use non-renewable sources.
1.5 million euros invested in the green just in 2019
The goal reached in 2019 with an investment of 1.5 million euros, which involved the replacement of all steam generators, the installation of a cogenerator and the replacement of all LED lighting fixtures.
These interventions must be added to those already carried out previously, such as the replacement of compressor batteries, cooling towers and the optimization and rationalization of the recycling of water "waste".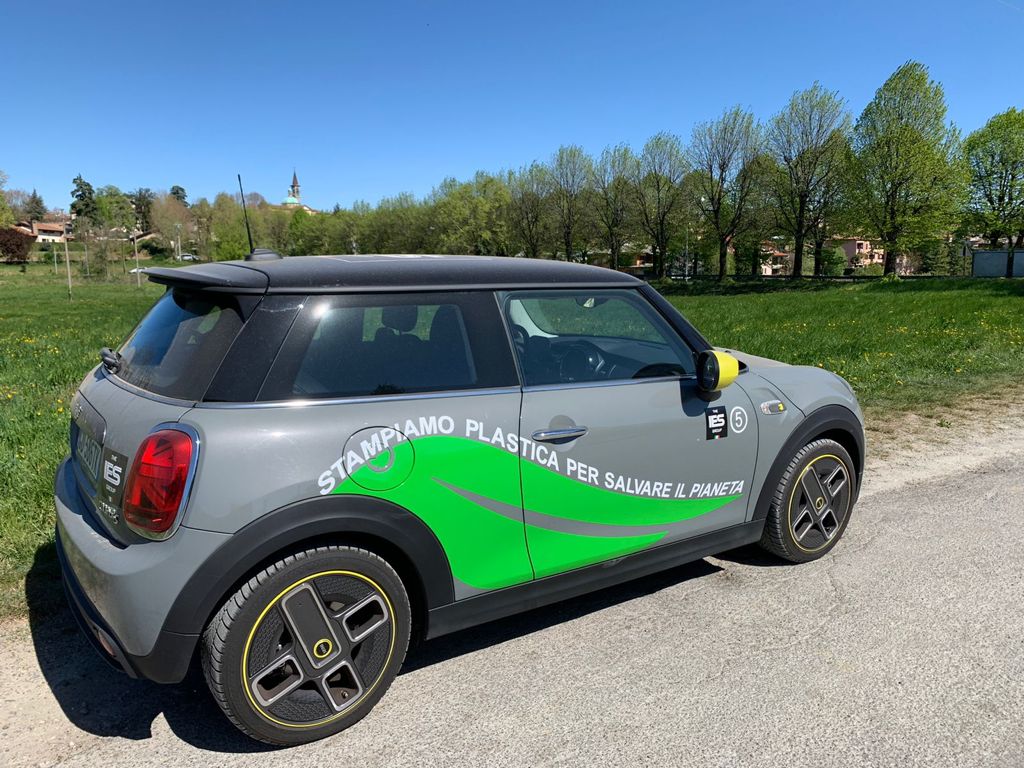 We also renewed the fleet of cars with the introduction of 100% electric cars, and chose production machinery using new electrical technologies instead of oil pistons. In this way we eliminate the management and disposal of exhausted oils that are very harmful to the environment.
We introduced 50 medium-stemmed evergreen plants into the plant and optimized the use of natural light.
At the end of 2021 we will also begin the installation of the first batch of photovoltaic panels of latest generation.
Efforts that have helped to position IES as the greenest expanded materials industry in Lombardy!
But let us not limit ourselves to energy efficiency
Development of new polymers and moulding techniques
The Ies Group is a recognized European leader in the industrial development of new polymers and moulding techniques. We are the only ones in Europe to be able to mould ETPU, ETPO and ETPS on an industrialized basis. Polirama, for its part, is the first in Italy to test the first biodegradable eps Ecovio ® BASF.
A new material: Eco Black One ®
To face the "problem of plastic" in 2019, the new material Eco Black One ®, made in Polirama, is being developed. Polirama specializes in large productions of isothermal containers in EPS, of which the clearest example for neophytes is the ice cream bowl.
We turned a loose package into a reusable one. The end user can store it and then go to the ice cream shop where it can be filled in again, all in a virtually endless cycle of times for a real circular economy.
Instead of working on phantom "bio" materials that can then be recycled only in industrial composting sites and that for their creation need a very impactful production process, in addition to the fact that they are not even economically sustainable, we have faced the problem from another point of view, that of reuse. Moulding an artifact once or a hundred times makes a difference to the environment…
Ocean, how we recover plastic at sea
On the more technical products, where more performance material is needed in terms of repeated shock absorption, we introduced OCEAN. It is EPP, made up to 15% by plastics fished out of the sea. And the process is certified, it is not a matter of buying "environmental credits" from third parties, as it happens for so called eco-friendly material when there is nothing eco at all!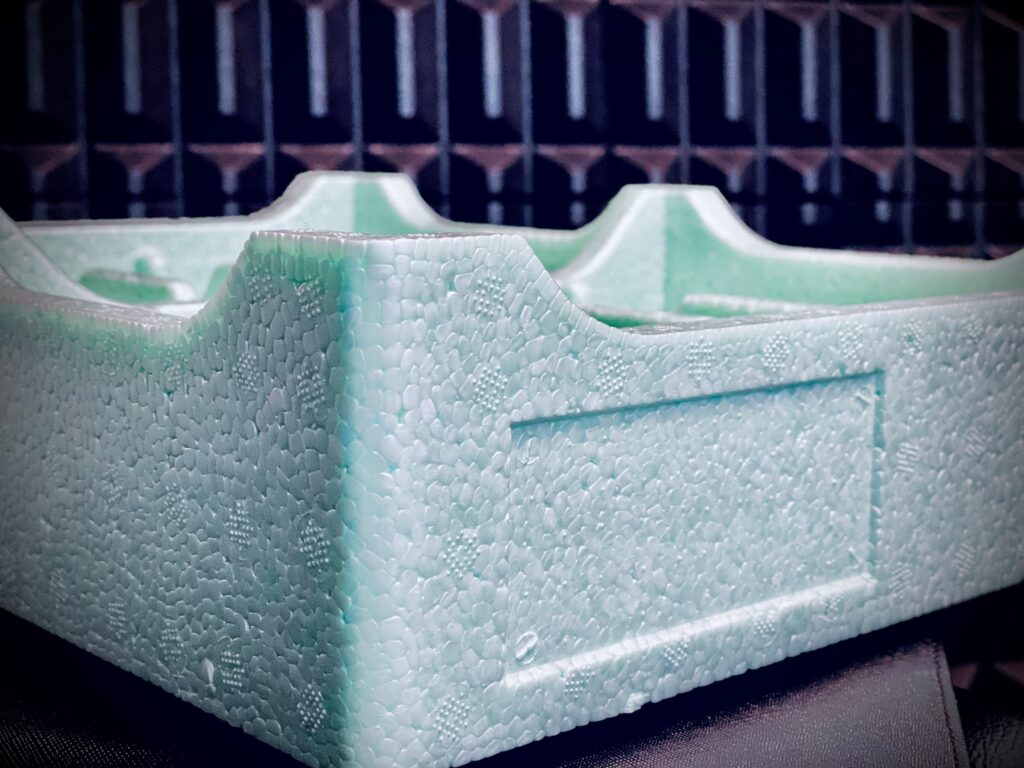 Today we are the first and only Italian company to introduce it. There is no more circular economy than that: now we just have to teach people not to throw it overboard!
Future projects
From 2022 The Ies Group will use only* recycled polypropylene, with 25% of raw material completely regenerated, this by default, because we never compromise.
From the end of 2021 we will reduce all packaging of expanded polypropylene by 100%, thanks to a new storage technique managed in 4.0. It means eliminating about 10 tons packaging per year!
If you are interested in our materials and activities in favor of the environment, click here!
*Where this is possible, it is estimated that 90% of production is involved.