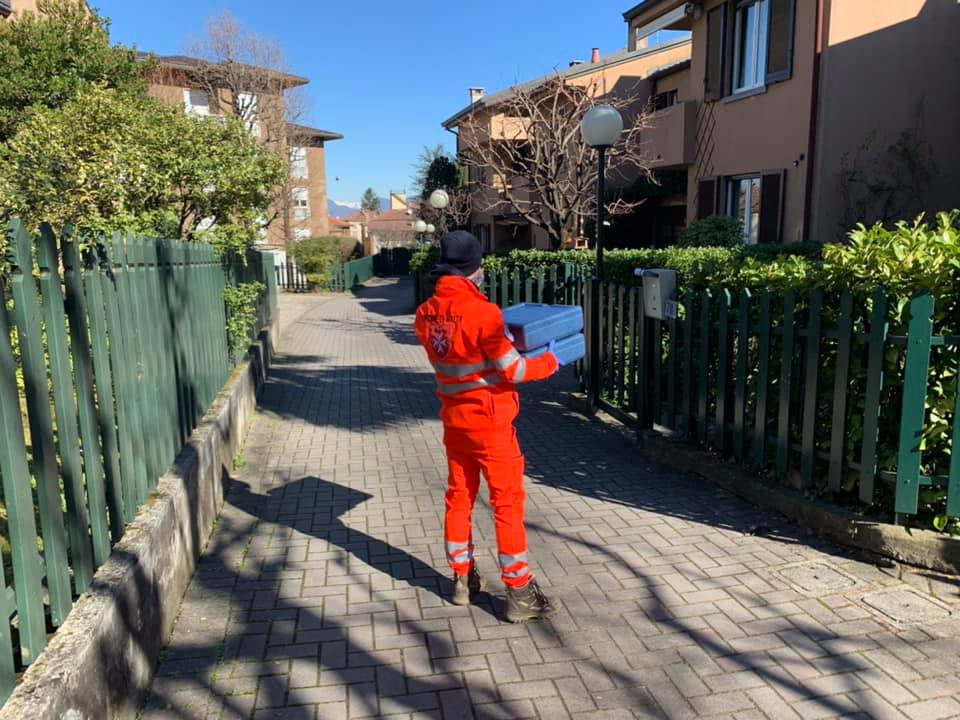 IES for social issues. Vincenzo and Manuele Lucisano brothers have always been committed to the social issues. In particular, Vincenzo who, just 21 years old, leaves for Bosnia together with Don Renzo Scapolo, founder of the Association Sprofondo, as a humanitarian volunteer active in the Balkan conflict. During a mission to bring supplies to the population in Sarajevo, he miraculously survives a grenade that explodes a few meters away from him.
Vincenzo is also invested with the Papal blessing of John Paul II.
Over the years, The IES Group participates in various initiatives for social purposes: from the financing of works such as the restoration of the church of the hospital S. Anna in Como, to the support of families in need and non-profit associations. It also comes to be part of a large Relief Corps such as the CISOM (Italian Relief Corps of the Order of Malta). Specifically, Vincenzo is the Group Leader of Monza and Brianza.
To this, we add the provision of an office built ad hoc within the industrial complex in Besana in Brianza (MB) for the CISOM Group Monza and Brianza.
The commitment of the CISOM Monza Brianza Group during the COVID emergency is such as to receive merits from a plurality of municipalities whose citizens have been able to obtain valid support and concrete help. Among other honors, we remember the Gariberto da Besana, the highest awarded by a municipality, that Besana in Brianza wants to give to the Lucisano brothers and to the volunteers of the CISOM Group Monza Brianza.
In addition to the donation of several cycle helmets, The IES Group is also a protagonist in school education. In fact, he established valid projects of school-work with the Erbese G.D. Romagnosi college, and with several students, mostly in computer science.